Black four arm Candelabra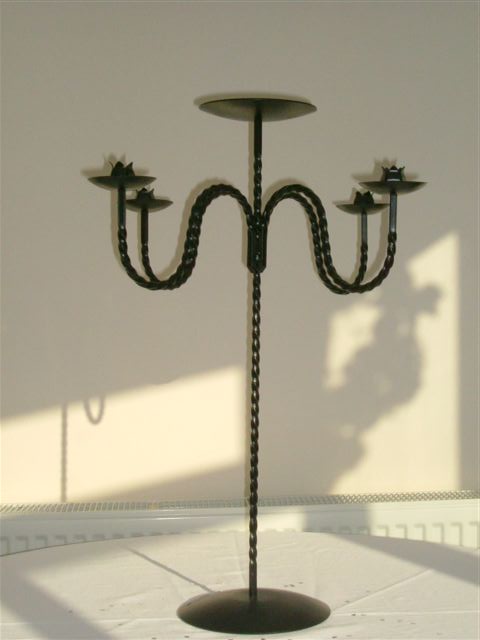 This beauty is made from black wrought Iron and has four arms to hold taper candles.
In the centre, placed higher is a place to put a small posy of fresh flowers or a chunky but stumpy church candle, if Goth is your preference.
Approx dimensions 26.5 inches tall x 22inches at its widest point. 65cm x 55cm Stand.
Charge £9.50 each
Minimum order 2
As these are rather large for the majority of Top Tables, we are pleased to offer a pair of low lying black wrought Iron stands to complement the candelabra within the theme.
by Sue on September 28th, 2011 at 12:56 pm