Cherub Cake Separators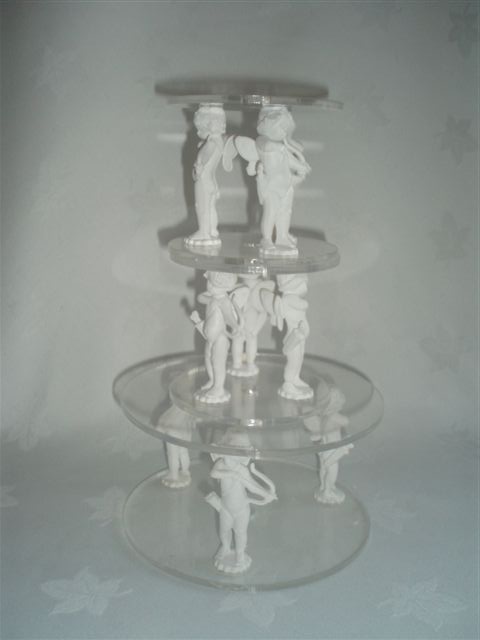 We are pleased to be able to offer a varied selection of cake stands for hire. These come complete with a Knife for that all important "Cake cutting" pose!
This is a set of cherub cake separators in white plastic and perspex. It can be up to 4 tiers.
Charge – £10.00
Photograph below shows this item in use (cake not included):
by Sue on September 28th, 2011 at 2:38 pm