Gold six arm Candelabra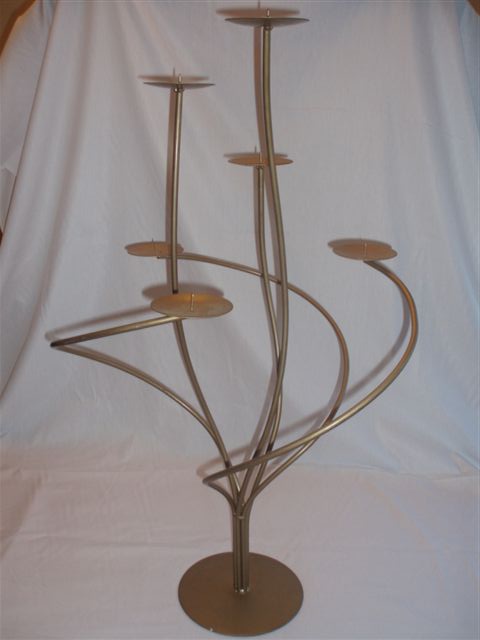 A Contemporary centerpiece
The largest of all is the Gold coloured metal six arm candelabra.
This is a contemporary piece and will look stunning on its own or with an informal array of lush greenery placed around the base.
It holds six chunky church candles and is not intended for securing a posy pad of fresh flowers. The other option is to carefully wrap fresh Ivy around the arms, taking great care to secure below the candle stand.
Approx dimensions 33inches tall x 21inches at the widest point 82cm x52cm Stand only!
Charge £10.50 each
Minimum order 2
Shown below with candles (not included in the price).
by Sarah on September 26th, 2011 at 10:38 pm