Hurricane Vases – Short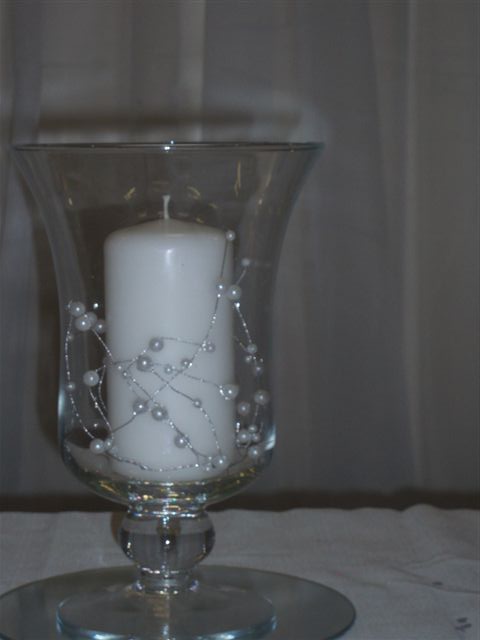 These are a lovely romantic looking centrepiece, filled halfway with water, with flower heads or flower petals and floating candles.
A very simple but romantic look for your Guest tables. They can also be used with a Church candle and bead wrap (hired separately).
It is proffered by hotels as the "safe option" as the flame is within the glass vase.
Again looks stunning placed on a mirror base.
Dimensions
Height  – 10 inches or 24CM
Top diameter 6.5 inches or 17CM
Charge £4.00 each
Minimum order six.
Bead wrap available in gold or silver tone.
Gold or silver coloured wire with pearl beads wired into them. They are made to fit around the bases of the church candle, to give an interesting vision.
£1.00 extra per Holder
by Sarah on September 26th, 2011 at 9:59 pm