Hurricane Vases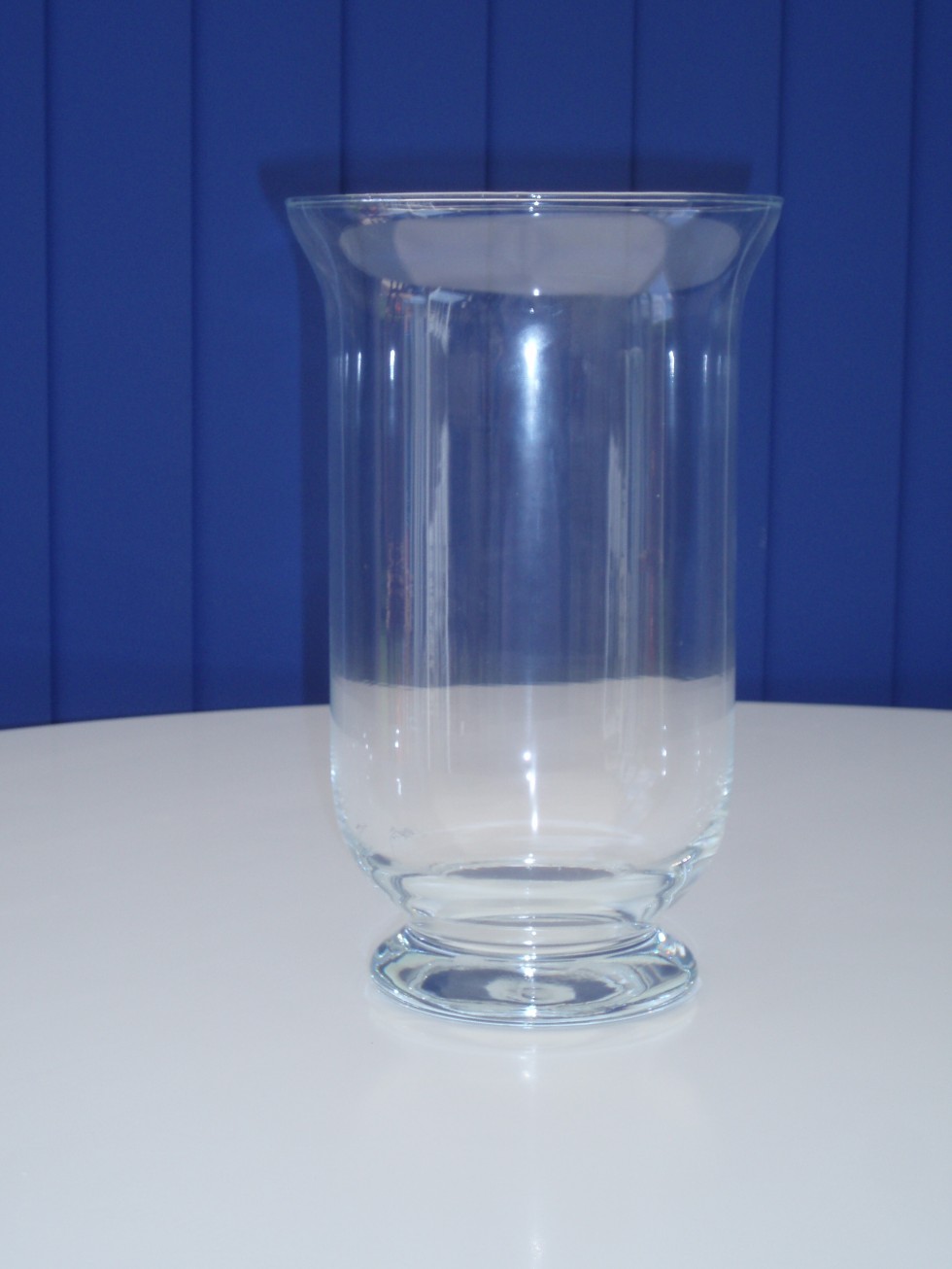 Very simple and effective, short stubby foot for added stability.
Plain  Glass "Bell" hurricane vases.
Looks Great with coloured candles and well as traditional Ivory or white Church Candles (not included).
Charge each £ 4.50
Minimum order six
Bead wrap available in gold or silver tone.
Gold or silver coloured wire with pearl beads wired into them. They are made to fit around the bases of the church candle, to give an interesting vision.
£1.00 extra per Holder
Hurricane Vase with ivory candle (not included):
by Sarah on September 26th, 2011 at 10:04 pm