Ivory/Cream coloured three arm candelabra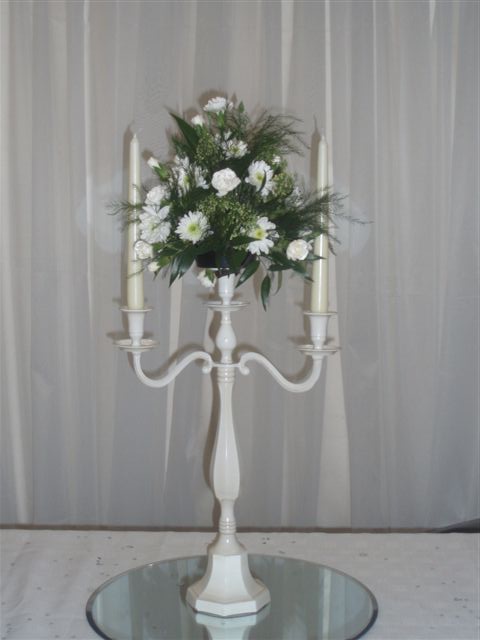 A Vintage Centerpiece
This is as versatile as the Silver one, also being able to hold a posy cup in the centre or on the outside two arms.
It takes three taper candles and is tall, sleek and elegant.
Approx dimensions 18 inches tall x 12 inches wide. 45cm x 30cm Stand only (picture shows posy cup in centre and candles – both not included in the price).
Charge £8.50 each
Minimum order 2
Why not try it with coloured candles to match your theme?
by Sarah on September 26th, 2011 at 10:36 pm