Large Hurricane Vase – Large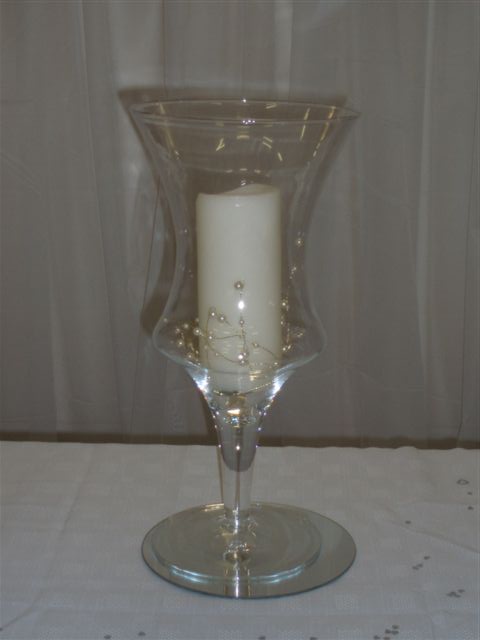 If you require something a little larger then what about this ?
This can be used as above or also looks amazing pilled high with fresh fruit or Christmas Baubles!
Dimensions
Height 15.5 inches or 39 CM
Top diameter 8 inches or 20 CM
Charge £ 5.50
Minimum order Six
Bead wrap available in gold or silver tone.
Gold or silver coloured wire with pearl beads wired into them. They are made to fit around the bases of the church candle, to give an interesting vision.
£1.00 extra per Holder
by Sarah on September 26th, 2011 at 10:01 pm