Lily Vase Square Base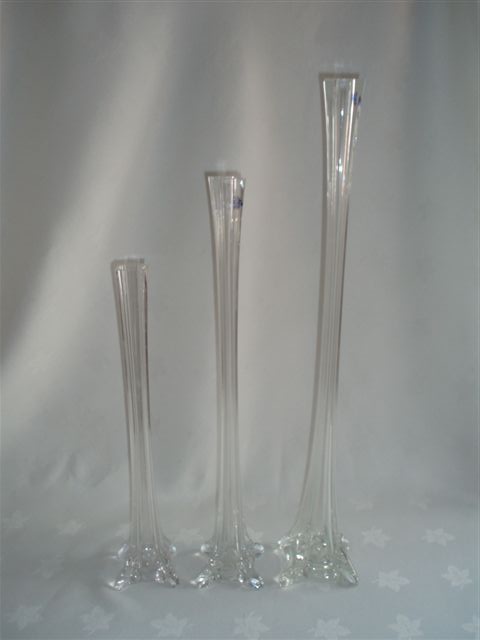 An unusual style of lily vase with a base of four feet giving the impression of a squared base.
These are available to hire in three sizes, please below for dimensions.
They look lovely filled with lilies, but also look good with Gerbera or Long Stem roses with foliage.
Small Lily Vase –
Height 15.5 inches, 40CM Base 3.5 inches  or 8 CM square
Charge £3.00 each
Medium Lily Vase –
Height 19.5 inches or 50 CM Base 4 inches or 9CM
Charge £3.50 each
Large Lily Vase -
Height 24 inches or 60 CM Base 4.5 inches or 10 CM
Charge £5.00 each
Minimum order six.
by Sarah on September 26th, 2011 at 9:32 pm