Mirror Bases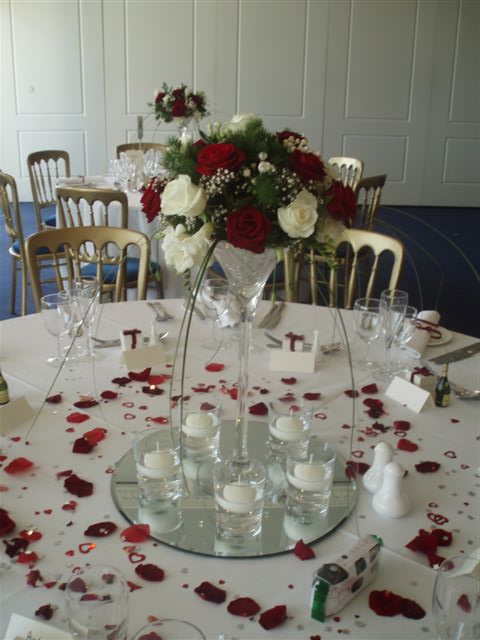 Mirrors are a wonderful way to add extra light and to add a little romance to your reception.
They are placed in the centre of the tables and usually hold a centrepiece with or without a circle of tea lights or floating candles. They can support flower vases candelabra or hurricane vases and have even been used to hold wedding favours and rose petals.
These make a huge difference to your table decor!
The small mirrors look beautiful holding a tall narrow vase or simply holding the small hurricane vases or three tea light holders. ( especially useful on the Top Table).
Large circular Mirror
Charge each £5.00
Minimum order six
Large square Mirror
Charge each £4.00
Minimum order six
Small circular Mirror
Charge each £1.00
Minimum order six
Small square Mirror
Charge each £1.00
Minimum order six
Large Round Mirror base shown decorated here (only mirror base included in the price):
by Sue on September 28th, 2011 at 1:44 pm