Mirrored Tank vase complete with artificial roses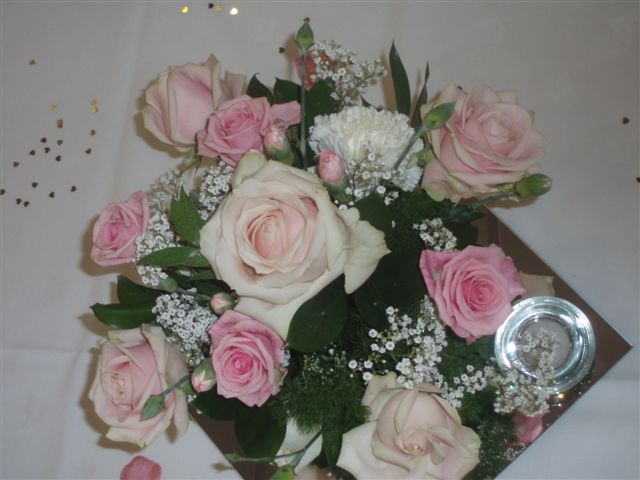 This way you just hire the complete centrepiece!
Flowers in Place.
Just place on the Guest tables and you are ready to go!
Look great set on mirror bases with tea lights around!
Also look good on your Top table or placed on your welcome or Guest book table.
Available in Ivory/cream or Dark Passion red.
Charge £12.00 each Minimum order 2
by Sarah on September 26th, 2011 at 9:39 pm