Mirrored Tank Vases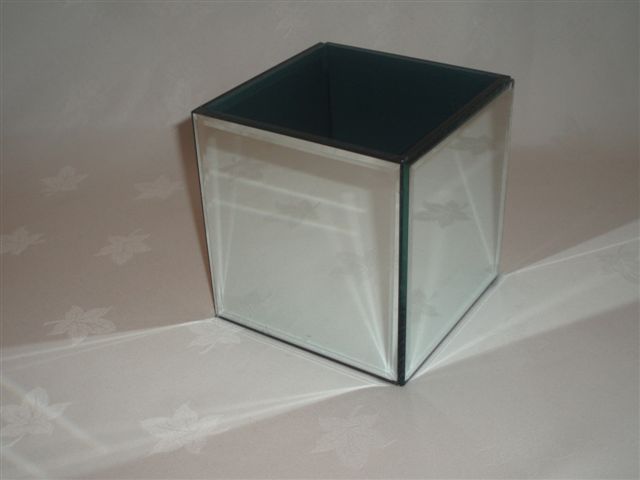 A beautiful alternative to the standard Tank vase.
These have four sides that are highly polished mirrors that reflect the light back onto the Table.
Again when placed on a mirror base the effect is doubled! These are best used with flowers, either tightly packed or a hand tied bunch placed inside.
Dimensions
5.5 x 5.5 INCHES SQUARED OR 13.5 X 13.5 CM SQUARED.
Charge £ 5.50 each
Minimum order six.
by Sarah on September 26th, 2011 at 9:37 pm