Ornamental Birdcage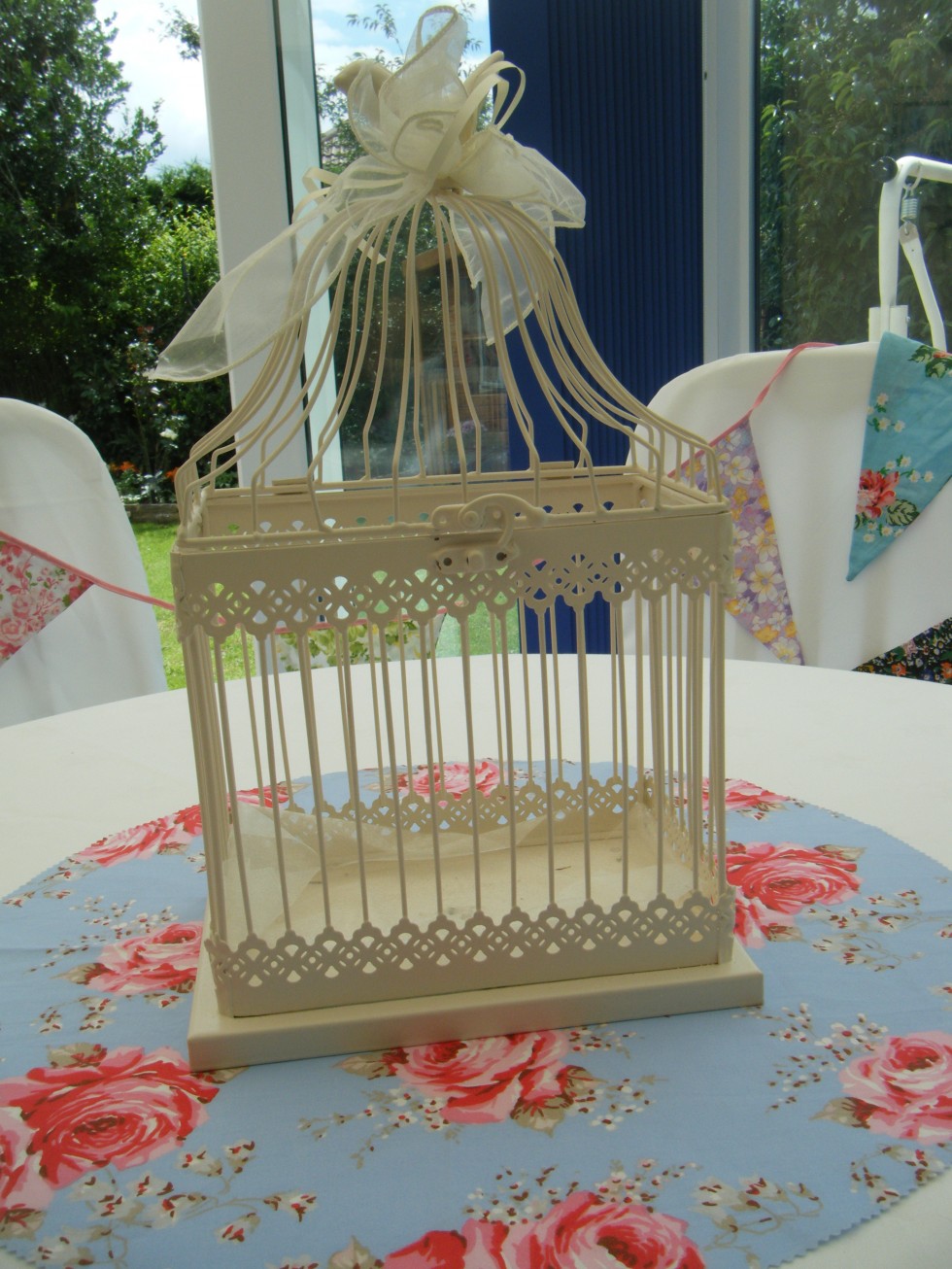 Ornamental Birdcages look stunning!
They can be used to hold favours for an inexpensive centrepiece or look amazing with fresh flowers tumbling out. These can be used to weight your balloon arrangement or can be filled with silk flowers.
These are NOT suitable for holding candles!
Approximately 12 inches high.
Charge £7.50 each
Minimum order 2
by Sue on September 28th, 2011 at 1:47 pm