Romantic Rose Lover's Arch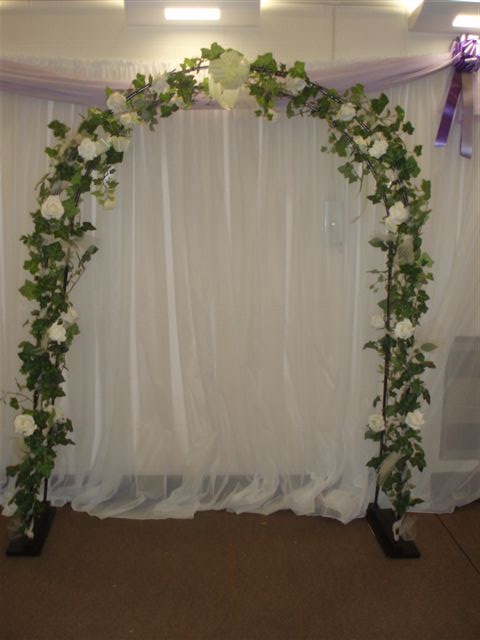 Lovely addition to the reception or outside the Church.
This Rose arch can be decorated with ribbons to match your theme. Standard Rose arch is as seen with Ivory trim.
Arch must be returned as seen. You may add colour but you may not remove any decorations.
Available in Black or White – Complete with foliage and flowers
Charge £75.00
Please note this price is for self collection and return.
by Sue on September 28th, 2011 at 2:02 pm