Silver Four arm / Five candle Candelabra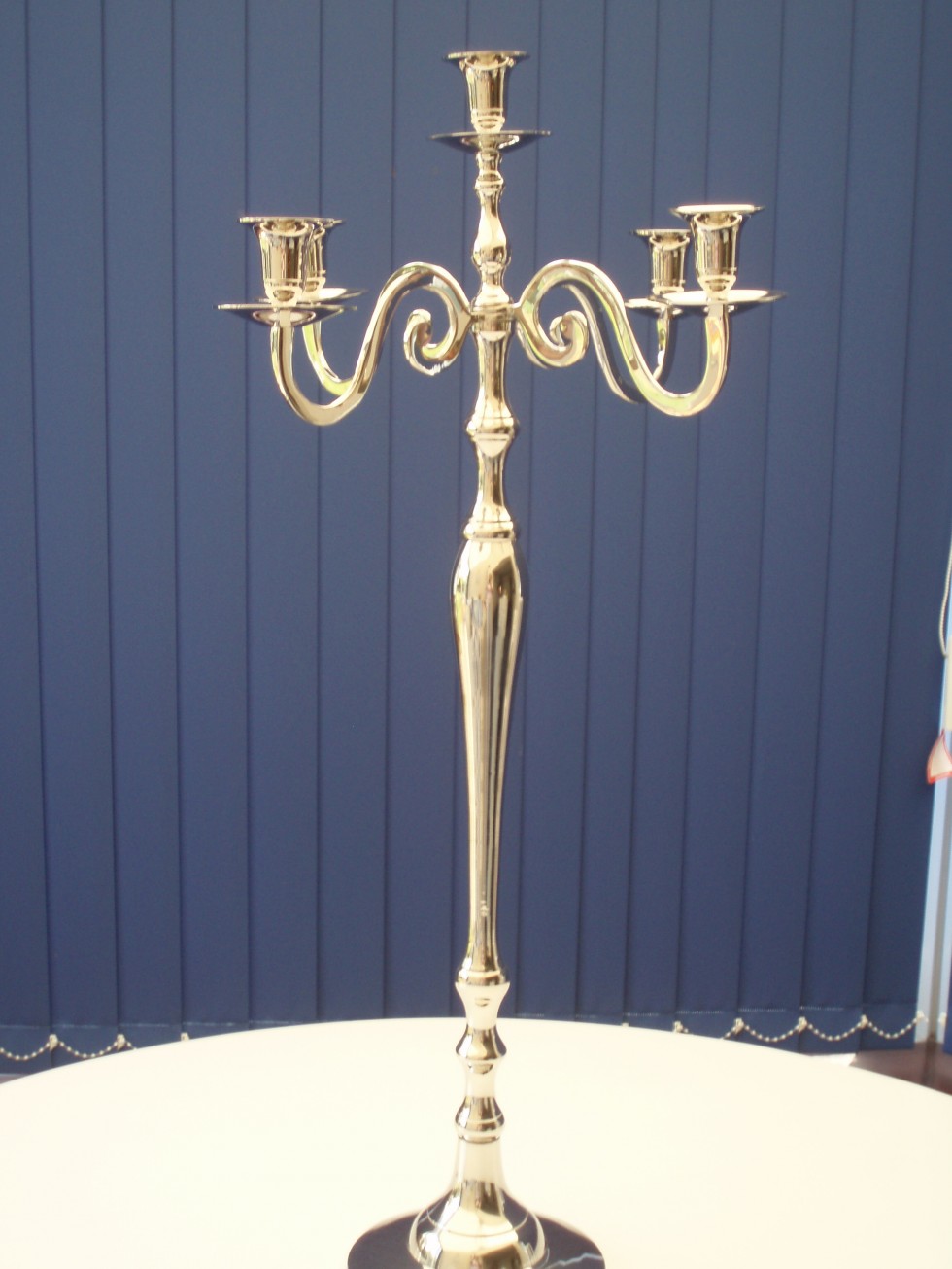 A stunning centerpiece!
This is the most Grand of the group. It is the traditional option, and made from good quality silver plate it glistens in the candlelight.
It can be used with a posy cup in the centre  filled with fresh flowers or as intended holding Five  taper candles.
Approx dimensions  1 Metre high!
Charge £35.00 each
Minimum order 2
by Sarah on September 26th, 2011 at 10:33 pm