Silver three arm Candelabra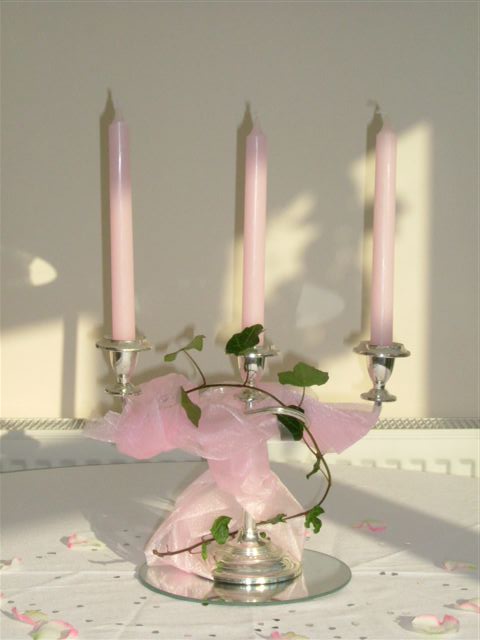 The Classic Candelabra
It is the traditional option, and made from good quality silver plate it glistens in the candlelight.
It can be used with a posy cup in the centre or at each end and filled with fresh flowers or as intended holding three taper candles.
Approx dimensions 9inches high x 11.5 inches wide. 23cm x 28cm. Stand only.
Charge £5.50 each
Minimum order 2
Photograph shows item with decorations – only the candelabra is included in the hire price.
by Sarah on September 26th, 2011 at 10:41 pm