Tank Vases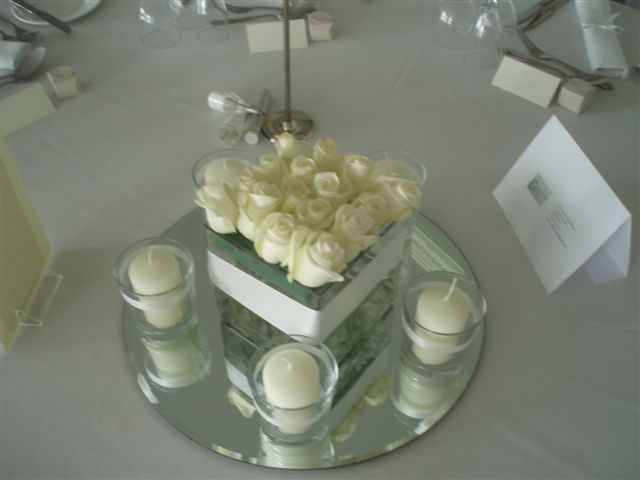 These versatile centrepieces are another option for our Clients to use their imagination! They are available in two sizes, sizes can be found below.
They look stunning tightly packed with roses or use carnations for a more economical  option. They can also be used filled half with water with floating candles  or floating flower heads. One large Gerbera head looks amazing! Especially if the vase is placed on a mirror base. Dimensions
Small – 4.75 x 4.75 inches  square or 12CM X 12CM square
Charge £3.00 each
Medium – 5.5 x 5.5 inches square or 14CM X 14CM square.
Charge £3.00 each
Minimum order six.
Vase only – decorations Not included
by Sarah on September 26th, 2011 at 9:34 pm