Vintage Range Dinner plate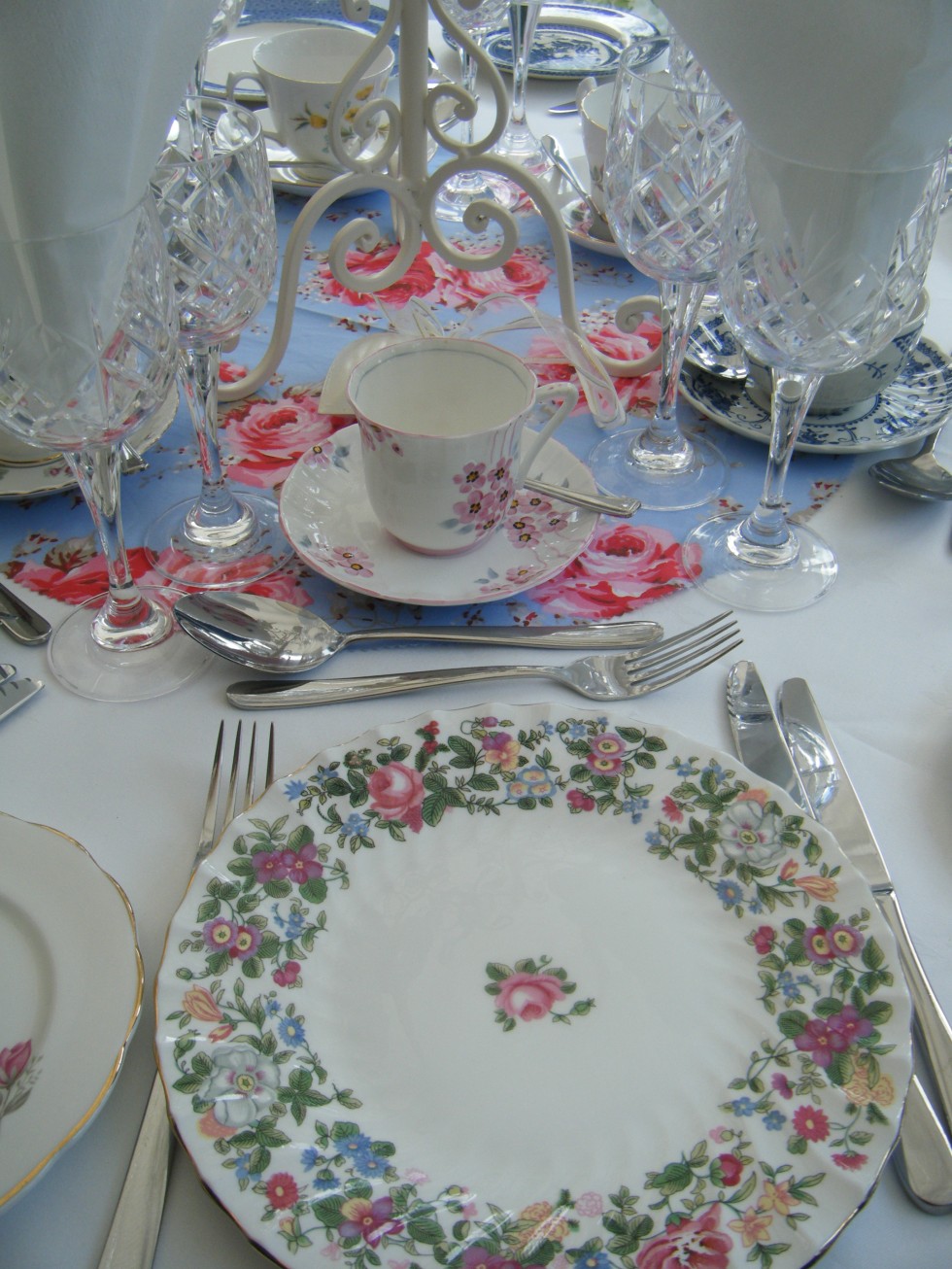 Dinner plate, perfect for your Afternoon tea sandwich or cream cakes!
Also used as a Dinner  plate when the Vintage crockery is used for a meal as in a Wedding Reception.
All pieces are "Miss Matched" like a Harlequin set. They are supposed to be used all mixed together.
Please note the  plates will not match the cups and Saucers! or the Tea /side plates!
Charge £1.00 each . Boxed in 25′s
by Sue on September 28th, 2011 at 9:23 pm