Vintage Range Three Tier Cake Stand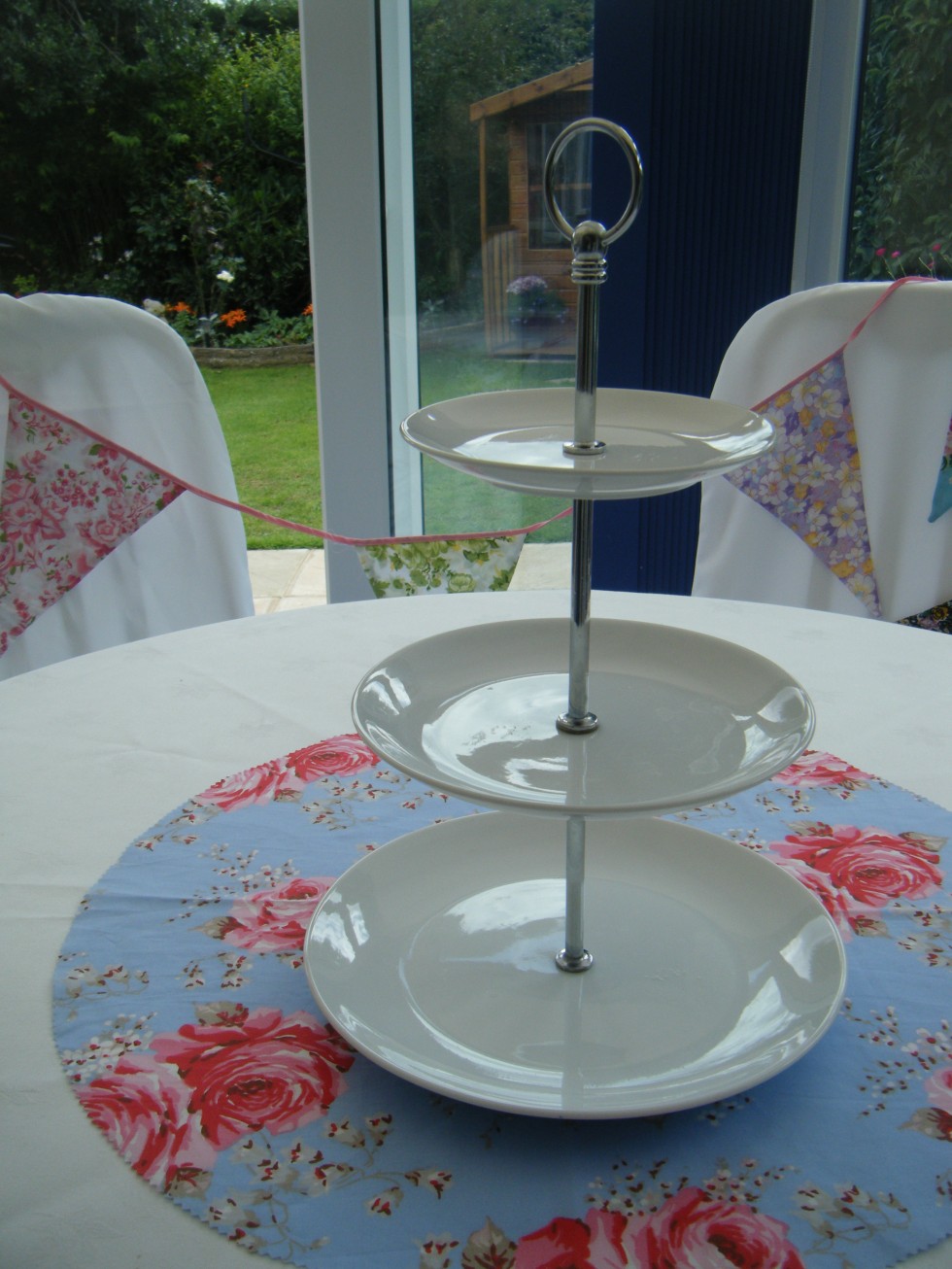 Vintage style Three Tier Sandwich or Cake Stand.
Perfect for Summer Weddings or Afternoon Tea. Also great for Bridesmaid's Picnic and a Sedate Hen Party!  These Cake stands are plain white but still are part of  a " Miss Match" set where there are many different designs. It is not possible to hire a set of matching pieces.
Charge £7.50 each
by Sue on September 28th, 2011 at 10:00 pm