Vintage Style Wicker Heart Pew Ends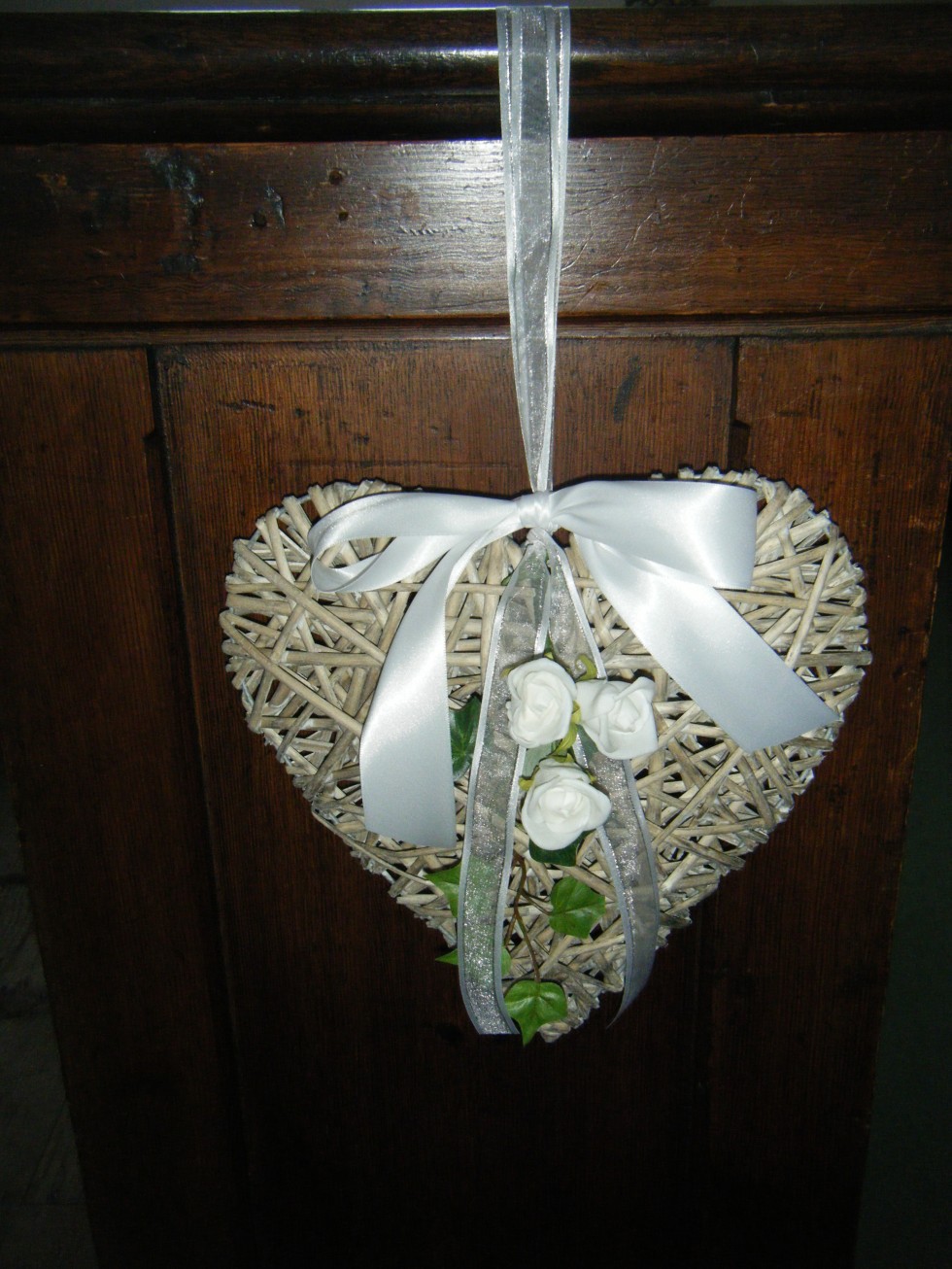 Natural Wicker Decorated Heart.
These are most often used as Pew Ends in Church, They are decorated with three white foam Roses some Ivy and finished with White satin ribbon hanging loop and bow.
They are also very useful for decorating your Venue, especially if you are having a Vintage Theme.
You are welcome to add your colour ribbons to the hearts but the original decorations must not be removed.
Charge £7.50 each
by Sue on September 28th, 2011 at 11:07 pm